If you're browsing a site called Far East Films then you're no doubt already familiar with the name Andy Lau (劉德華). Just in case you're new here though, here's the CliffsNotes version of his career thus far…
Andy Lau is an actor, singer, and producer who first came to prominence in the 1980s. His opening into the industry came in 1981 when he signed up for TVB's artist training program. After making a name for himself in shows like 'The Emissary' and 'The Return Of The Condor Heroes', Lau was given his first leading movie role in the 1983 Clarence Fok-directed Shaw Brothers drama 'On The Wrong Track'. However, it wasn't until after he'd left TVB in the late 1980s (due to a contract dispute) that Lau's big screen career really took off. Appearances in much-loved movies such as  'As Tears Go By', 'A Moment Of Romance' and 'God Of Gamblers' all followed, and in 1991 Lau even started his own production company. All this and he somehow still found time to flex his impressive vocal talents by recording an album or fifty.
Nowadays Lau is pretty much a household name, with recent offerings like 'Infernal Affairs', 'The Warlords' and 'House Of Flying Daggers' receiving critical success both at home and abroad. We were lucky enough to catch up with Andy whilst he was promoting the UK DVD and Blu-Ray releases of 'Detective Dee And The Mystery Of The Phantom Flame'.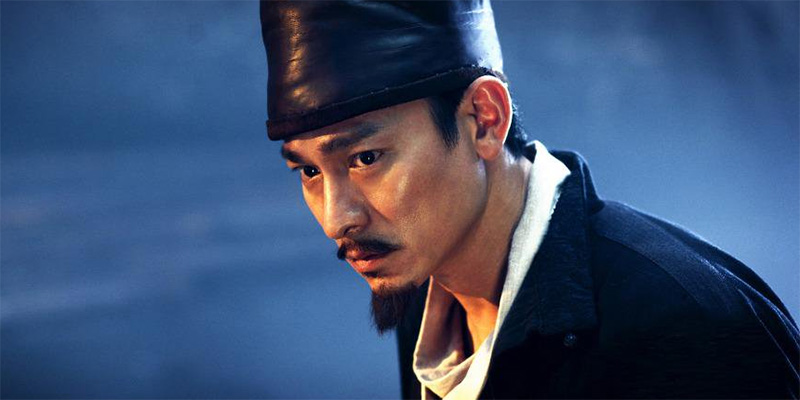 Far East Films: As you were starting out in the industry, which other actors did you look up to?
Andy Lau: There were too many. Patrick Tse, father of Nicholas Tse has been one of those. He was a movie superstar in our parents' time and was still playing male leads in many many famous drama series when I started my career at the TV station. He has been our idol since we were kids. He has not only been popular for decades but also uniquely charismatic even until now.
FEF: One of our favourite films of your career is 'A Moment Of Romance'. Did you know it would be so significant at the time?
AL: Of course we had planned to go for success, like any other movie project during preparations. But you would never know for sure. That's the movies. We did our best anyway, especially for Benny. That's his first directed theatrical movie. We all shared the honour when the outcome was good.
FEF: Even before 'A Moment Of Romance', you had played many parts as young triads. Were you ever worried about glamourising their life?
AL: I had no intention to and was never alerted to the possibility of creating this effect until I heard this kind of comment from the public. Since then I try to be even more cautious in choosing roles to portray on screen. Hence why I declined the opportunity to play in 'Young And Dangerous' directed by Andrew Lau in 1996 which was also a big hit.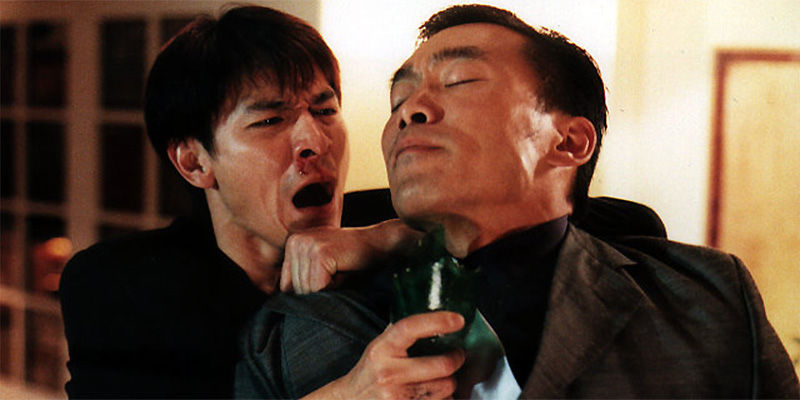 FEF: It seemed that you were being shaped to be an action star in the mould of Jackie Chan in the mid to late 80s ('Three Against The World', 'Twinkle, Twinkle Lucky Stars', 'Shanghai 13'). Tell us about your experiences.
AL: In the early 80s I was in the transitional period to move from TV to the big screen during which time I had no jobs at all. I used the idle period to learn horse-riding and kung fu etc. So I got some fundamental skills before I had the opportunity to play action scenes. And Sammo Hung had been my first teacher, since appearing in 'Twinkle, Twinkle Lucky Stars', and he trained me to play like a kung fu star in front of the camera.
FEF: An early role in 'Boat People' gave you the chance to work with one of the great directors of the New Wave, Ann Hui. What was she like to work with at this point in her career?
AL: Ann has always been a self-confident and well planning director. She knows very well what to deliver in her movies and that's how she develops her signature style in direction. We just had a reunion a few months ago after many years. My recently finished but not yet released project directed by Ann is tentatively entitled 'A Simple Life'. It's also a movie filled with humanity and love. You will soon see Ann has never disappointed her audience.
FEF: How physical was 'Detective Dee'? Did you sustain any injuries?
AL: It was very physically demanding. Shooting took place at Hengdian in China during one of the hottest summers. The shooting crew had to withstand scorching temperatures regularly at over 40 degrees Celsius in long working hours almost daily for months. And I myself had to fight a lot… exhausting! Luckily I didn't get any specific injuries.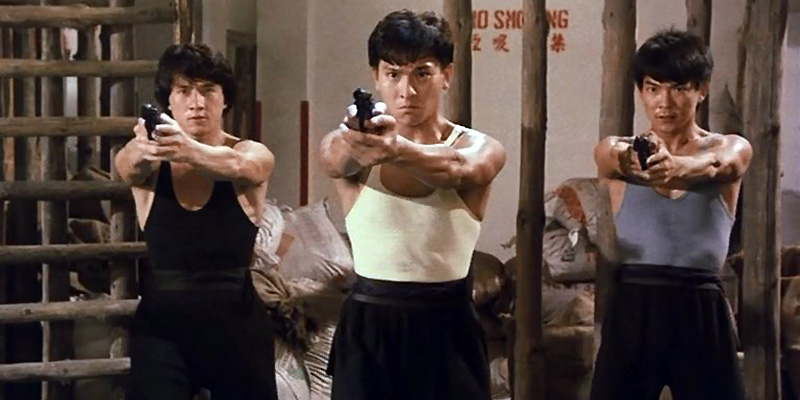 FEF: What was it like working with Tsui Hark?
AL: Tsui is ranked as one of the top directors in Asia, especially when it comes to making new style costume-action movies. His 'Swordsman' series, 'New Dragon Gate Inn', 'Zu: Warriors of the Mystical Mountain', to name just a few, have all been recognized as legendary movies. Tsui is a real master in direction. But Tsui is a notorious workaholic too. Working with him could be a nightmare, you have to be ready to get exhausted till your last breath. That's what I heard before. And yes, he did it this time too [Laughs]… but it was reasonable, that's how things get so close to perfect.
FEF: You've worked with all manner of Hong Kong film-makers, from Wong Kar-Wai to Wong Jing to Johnnie To to Feng Xiaogang. How do their different approaches help you as an actor?
AL: They are all big names with unique strengths in movie direction so they have trained me to be a versatile actor. [Laughs]
FEF: Have you ever considered directing?
AL: Yes, I have been wanting to be a movie director for years. But I need plenty of time for preparation and full concentration on it, especially when that is my first attempt. So when a good script is there and my work agenda allows me enough preparation time, rolling, action!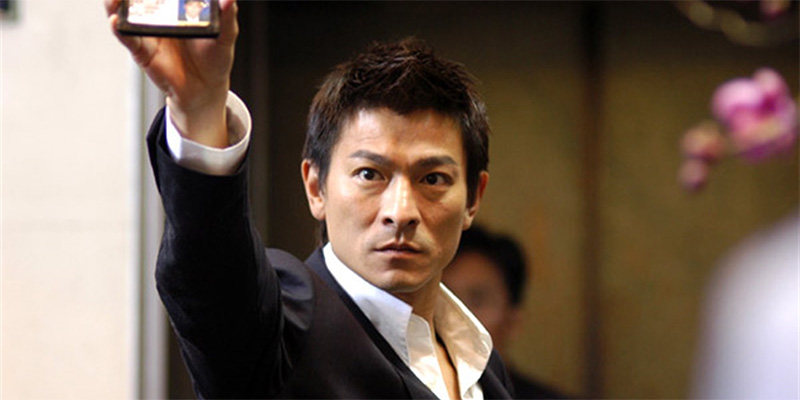 FEF: We were talking to Clement Cheng recently and he mentioned how much the Focus project had helped him. You must be very proud of the films produced – any favourites?
AL: They are all passionate new talents, and they should be the ones to feel proud. I just provided a platform for them to show their talents. I'm honoured whenever I can be a part of these impressive projects. Each time, I want my favourite one to be the next produced film.
FEF: Benny Chan's 'Shaolin' really impressed us and you handled the kung fu very well. Did you train in martial arts when you were younger?
AL: As I said, I did use the idle period to learn kung fu during the transition period when I moved from TV to the big screen in the early 80s. I got some fundamental skills but it's always the directors, action choreographers and even the cinematographers who make us play like a kung fu star in front of the camera.
FEF: Do you enjoy more action orientated roles over romantic ones?
AL: I have no particular preference. I like all roles that can move both myself and the audience.
FEF: Is there any film you regret being involved in?
AL: Not really.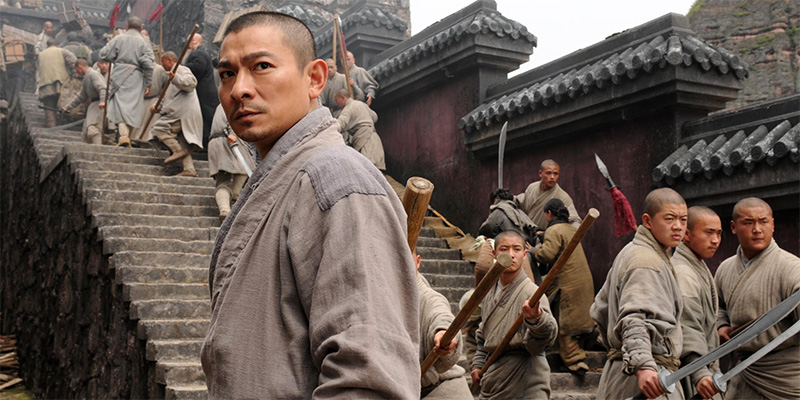 FEF: You have a great cinematic rapport with Sammi Cheng. Are you friends off screen?
AL: Yes, of course. We're the kind of household friends. Though not always meeting, we never fail to send to each other timely care whenever necessary.
FEF: Who has been your favourite leading lady?
AL: Most of the leading actresses I have played opposite have been my lovers or wives in the movies. I have loved them all. Don't set me up with this provoking question, please.
FEF: You've occasionally played villains in films like 'Protégé' and 'Fulltime Killer' – how much do you enjoy such dark characters?
AL: I don't particularly choose to play good guys or villains in the first place. Again as I said, I enjoy playing roles that can move myself and the audience. But when I play villains, I would rather the roles get punished at the end. I choose to believe and would like to deliver the traditional rule of karma: The good is rewarded with good, evil with evil. [SPOILER] So the drug dealer in 'Protégé' committed suicide and the killer in "Fulltime Killer" got killed. [/SPOILER]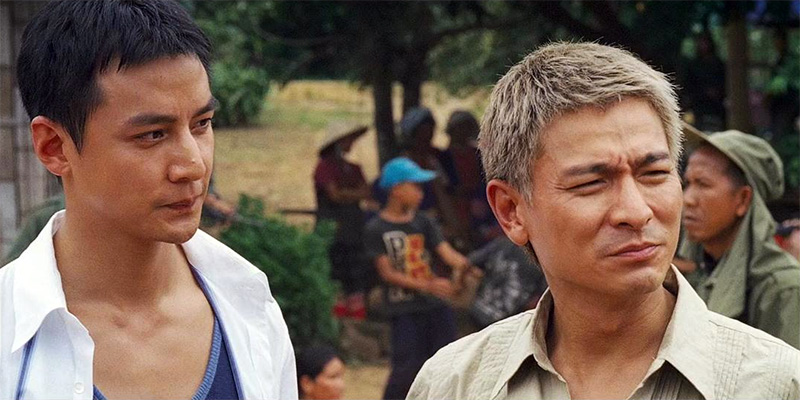 FEF: What is it like filming in Hong Kong when you are so well known?
AL: It means you have to be more careful and work even harder because you are given more anticipation and less excuse.
FEF: You are always so busy making films. What do you enjoy doing in your spare time, if you get any?!
AL: I do take rest, only it might not be equally noticeable. I have my own private area at home where I can enjoy my favourite music, movies and books. I practise calligraphy sometimes during which I can feel peaceful and relaxed.
FEF: You've long been known outside of Hong Kong, especially since the global success of 'Infernal Affairs'. Have you ever been offered a Hollywood role that tempts you?
AL: On and off there are scripts from Hollywood inviting my participation. I'm still looking for roles that make me feel like I should be there. I want my participation to contribute added value to the movie. We will see if it will come next.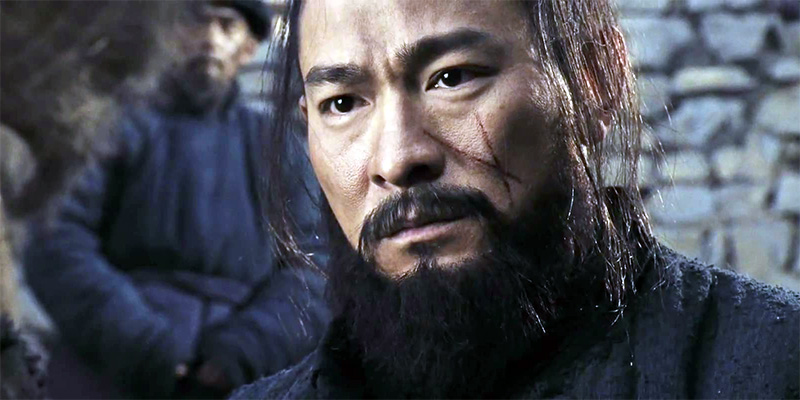 FEF: Does it surprise you that you are well known here in UK for your singing as well as acting? (Andrew: My wife has most of your albums!)
AL: Thank you very much. It's so encouraging and I should be even more positive about taking suitable roles on screen in the West.
FEF: Do you think that Asian stars will ever have the variety of roles open to them in the West?
AL: Let's think positive. Hopefully yes.
Far East Films would like to thank Andy Lau, Louise Rivers and Cine-Asia for helping to arrange this interview.