I'm probably not qualified to write an obituary for Richard; he has such a vast body of film and television work, and anything I say will merely be scratching the surface. That said if, like me, you spent your formative years falling in love with Hong Kong cinema (my obsession from the early 90s onwards), news of his death feels strangely personal. And because of that, you feel inclined to trumpet just what an impact Richard Ng had on your Asian cinematic education.

Wheels on Meals (1984)
The news that Richard Ng had died wasn't trending on Twitter – I found out by looking through the various accounts that I regularly read to keep informed about all things Hong Kong. But for a good portion of the worldwide viewing public, Ng's death means something, and not just in his native Hong Kong; he truly was one of those faces in the films that viewers of all nationalities and flavours would look out for. My first encounter with Richard Ng was my initial viewing of 'Wheels on Meals'. It left me with questions. Who is the gentleman with the long face and moustache? Are there really that many Chinese patients in Barcelona mental institutions? My main memory of 'Wheels on Meals' was seeing the 'three brothers' for the first time, but I never forgot that unusual eccentricity. Not that I had the chance to: as my journey continued and I went on a summer-long spree of renting every Jackie Chan film I could find, Richard Ng kept cropping up. 'Winners and Sinners', 'My Lucky Stars', 'Miracles', even when I branched out into Sammo Hung's catalogue 'Millionaires' Express' appeared; the Cantonese actor kept appearing in almost Zelig-fashion and I loved seeing his latest oddball character spring up in the background. Ng was never just mugging for the camera though – he had that slightly dead-pan, straight-faced way of delivering lines in even the most absurd situation.

Winners and Sinners (1983)
As my access to Hong Kong films improved, so did my ability to see productions where Richard Ng was more than just a background face. This cemented the thought that Ng had range and could happily carry a leading role. The Pom Pom series was a good early discovery, teaming Ng up with regular co-star John Shum (whose own eccentricity combined brilliantly with Ng's) and focusing more on comedy than action. While it didn't have the fight scenes of a Lucky Stars film, the humour was a bit more on point and the buddy-cop series was a perfect showcase for Ng and Sham. I particularly enjoyed the first and last of the series, 'Pom Pom' and the underrated 'Pom Pom Strikes Back'. From this point on, I delved further back and found 'Itchy Fingers', 'It Takes Two' and 'Winner Takes All'; while, to even the most forgiving Ng fan, these were not classics, the actor's appearance elevated lesser material (was he the only bright spot in 'Saviour of the Soul 2' and 'My Wife is 18'? – very probably).

Pom Pom Strikes Back (1986)
Looking through Ng's catalogue is an experience not to be underestimated. You suddenly realise that, even when you consider yourself a veteran of watching Hong Kong cinema, there are numerous holes in your knowledge. Nevertheless, when he appeared in the most unlikely places – mainstream series like 'The Bill' or a film like 'Tomb Raider: Cradle of Life' – you feel the irresistible urge to elbow who you are with and say 'Do you know who THAT is?'. It feels like 'one of your own' had infiltrated your waking reality. Could it be too long before Dean Shek appears in a Bond film, you opined.

Lara Croft: Tomb Raider – The Cradle of Life (2003)
Ng was active right until the present day, even as Hong Kong cinema dwindled from the glory years of the 80s. He had a small but enjoyable role in 'Little Big Master' and one of the only reasons I didn't turn off 'A Lifetime Treasure' halfway through viewing it. That Ng had such an enviable and varied career is a testament to his role in Hong Kong cinema and beyond. For me, there are almost too many films to recommend for anyone wanting a proper dose of Ng's brilliance, but I'll try and suggest a few to get the ball rolling. Obviously, the 'Lucky Stars' and 'Pom Pom' films are the perfect starting point, yet there is much more to savour when celebrating his career and life. Two excellent reminders of Ng's chops as a dramatic actor are alongside Petrina Fung in 'The Wrong Couples' and 'Beyond the Sunset'; both show how capable Ng was of being disarmingly daft one moment and thoughtfully poignant the next. These understated dramas are peppered with humour, but Ng shines in tender moments, something he didn't always get to show. For a return to a wackier Ng, I would highly recommend the top-notch 'License to Steal' where he plays off Collin Chou, Yuen Biao and Joyce Godenzi rather splendidly. His 1977 film, 'Money Crazy' is hardly in the same league, but seeing Ng alongside another departed legend, Ricky Hui, is the stuff of dreams, even when the surrounding movie doesn't live up to their presence.

Money Crazy (1977)
So, Hong Kong cinema has lost one of its most recognisable faces. Following Ricky Hui, Ng Man-Tat, Wang Yu and so many others who have died in recent years, it is a reminder of a Golden Age in Hong Kong cinema that will never be repeated. To have played such an important part in this period says everything about his legacy. But beyond that, to be beloved by so many of us, to have been such a key face in our favourite films, these things remind us how these stars from yesteryear have an influence far beyond what they might have imagined when making these films. Farewell, 'Windpipe', 'Sandy', 'Sergeant Wu', 'Ng Ah Chiu'…see you soon.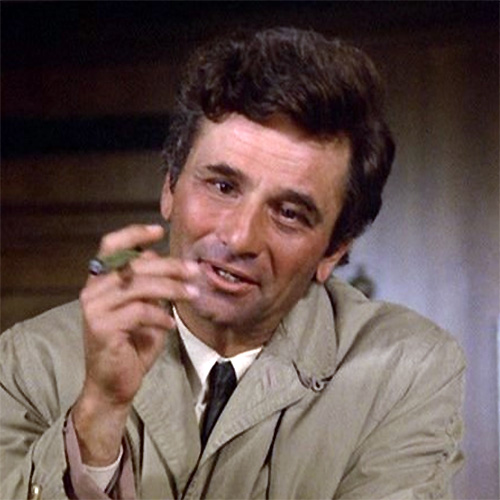 Latest posts by Andrew Saroch
(see all)