Although harbingers of doom talk about the end of Hong Kong cinema, this has been a very good year for local film-making. Naturally the first mention must go to the box-office giant 'Shaolin Soccer' that also proved to be one of Stephen Chow's very best. No worries about translation or localised humour, this combined state-of-the-art special effects with some supreme comic moments. It'll certainly be interesting to see how well this does when it's released in the U.S.; with the right marketing it could become a big hit in the West as well.
The early part of the year saw a Chinese new year box-office battle between Jackie Chan's 'The Accidental Spy' and Johnnie To's 'Wu Yen'. Neither effort were as good as should have been expected with the former in particular disappointing with its underuse of Chan's genius. Although artistically lacking both still managed good financial business and got 2001 started with a degree of success.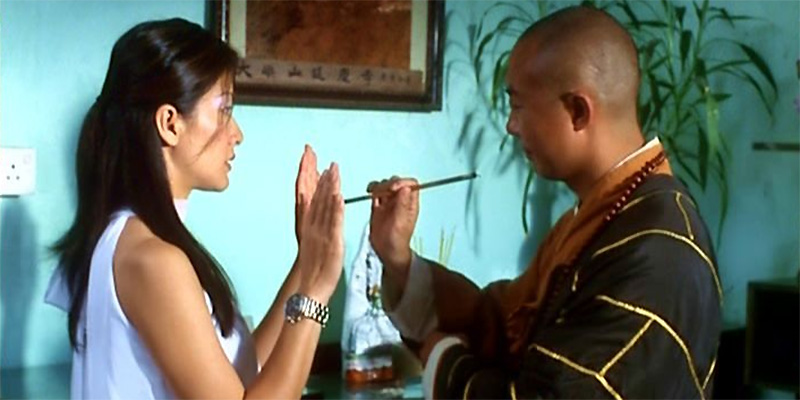 Spectacle once again made its mark in 2001 with the release of the long-awaited 'The Legend Of Zu' and 'The Avenging Fist'. 'Zu' sharply divided the critics with many thinking it was convoluted and overblown while others saw it as adrenalin based excitement in its purest form. The effects that director Tsui Hark managed to employ were quite staggering – a fact that even those who didn't enjoy the film had to agree with. As with 'Shaolin Soccer', this fantasy feast has the potential to wow audiences when it opens in the West soon. I was impressed by the sheer scale and visceral thrill of the film though will admit that it isn't perfect. It may have been cold, but I confess to finding very little emotional stimulation in 'Crouching Tiger, Hidden Dragon' though I enjoyed it overall. 'Zu', alongside 2000's 'Time And Tide', also showed a return to form for Tsui Hark who had been stuck in the rut of Hollywood mediocrity. It'll be interesting to see what he's presenting us with in 'Black Mask 2'.
There were plenty of other major hits in 2001 that gave Hong Kong film-making a needed shot in the arm. 'Love On A Diet' struck gold with a fairly gimmicky re-teaming of Andy Lau and Sammi Cheng. Nonetheless it was a good film that thankfully beat all of its Hollywood competition. Lau also notched up impressive returns in 'Fulltime Killer', a slick yet unpleasant thriller which was the antithesis of the Cantonese superstar's usual characters. Combined receipts for both productions amounted to over $60million, therefore reminding all of Andy Lau's box-office clout. His director in both films, Johnnie To managed to continue his remarkable aptitude for hitting the public nerve with three of his efforts hitting the jackpot. 2002 should once again give To the chance to increase his unique hold on local audiences.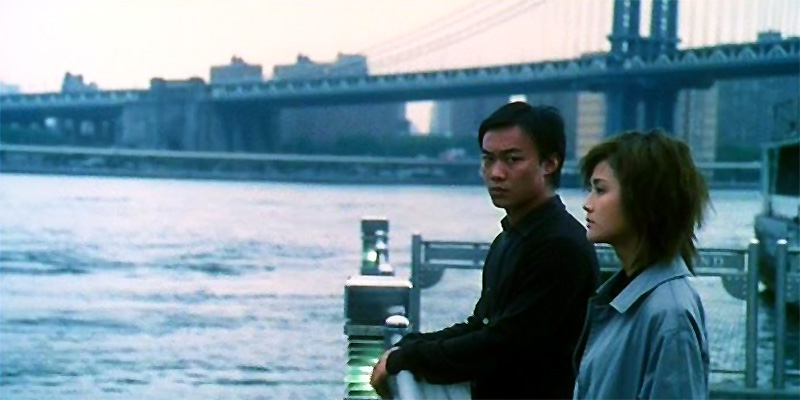 2001 also saw a few admirable – some even exceptional – productions that, while not make their mark in dollars, certainly gained acclaim. 'Love Au Zen' was one of my definite favourites of the year and further consolidated Derek Chiu's reputation after 2000's excellent 'Comeuppance'. 'Love Au Zen' managed to be typically (for a Chiu work) subtle and very carefully crafted while also being constantly engrossing. With 2002 promising another Derek Chiu picture, there's much reason to be very optimistic about the future. Other artistic successes included 'From The Queen To The Chief Executive' directed by Herman Yau. Yau's name is often linked to exploitation flicks, but here he excelled himself with an interesting study of human rights and moral dilemmas. Although it could sometimes be distant, 'From The Queen To The Chief Executive' managed to give food for thought and occasional power. Herman Yau started this very unusual year with 'Master Q 2001' which saw the big screen transfer of the popular cartoon figure. The clever mix of computer graphics and live action raked up a good overall gross during the early part of the year.
Joe Ma's 'Funeral March' was another example of the kind of tragic drama Hong Kong can often make so well. Made very measurably, this fine piece was one of the pleasant surprises of the year and has since attracted a loyal audience from Western fans. Director Ma also came out with a few more commercial pictures, 'Feel 100% II' and 'Fighting For Love', but neither had the hook of 'Funeral March'. Near the end of 2001 Patrick Leung had a big hit with the highly acclaimed comedy 'La Brassiere' (which, as I write this, I have yet to see) which saw the return of Lau Ching-Wan. This local success bodes well for the general state of Hong Kong's film-making. With 'Running Out Of Time 2' under his belt, this also means that Lau Ching-Wan is back to the delight of most fans.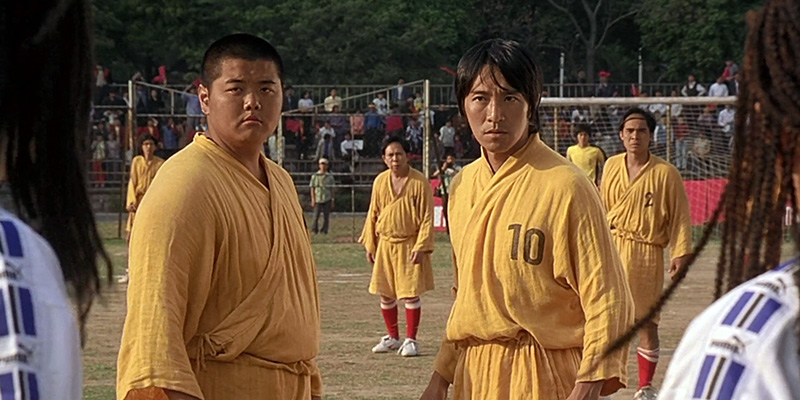 2002 promises to be another year where blockbusters will hopefully thrill and the odd hidden gem is unearthed. The year will see new films from Andy Lau ('The Wesley's Mysterious File'), Jackie Chan ('The Medallion') and Lau Ching-Wan, all of which promise much. It will take a few years for the industry to reach the heights it enjoyed in the 80s, but there's reason to be optimistic about the chances of seeing this happen.
My Favourites:
Best Film: Love Au Zen / Shaolin Soccer
Best Director: Derek Chiu (Love Au Zen)
Best Actor: Eason Chan (Funeral March)
Best Actress: Ai Jing (From The Queen To The Chief Executive)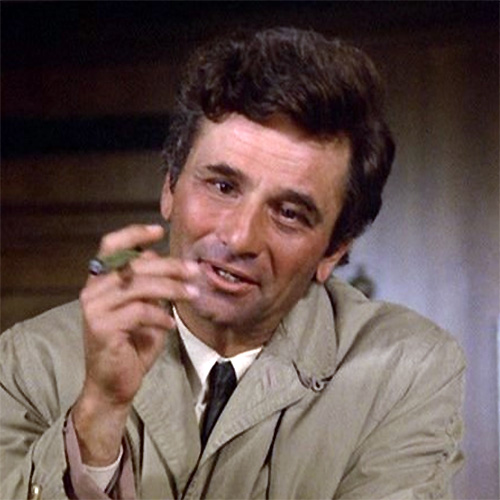 Latest posts by Andrew Saroch
(see all)